Henry B. Perry and Amelia Perry
Pictured: Jane Curry and Hal B
Hal Brown Perry Born: 2 Nov 1870 Liberty Hill, SC
Died: 28 Dec 1929 Lancaster, SC
Amelia Ira Ragsdale
Born: 3 Jun 1875 Chester County,SC
Died: 21 Mar 1957 Greensboro, NC
CHILDREN
Burr Harrison (died age 2), Jane Curry, Hal Brown (Hal B. Jr), Anna Mae, Margaret Elizabeth (Margie), and Bessie (Betty) Amelia , and William Ragsdale.
With the exception of Burr Harrison, each of these children have a separate album page.
Lancaster area 1895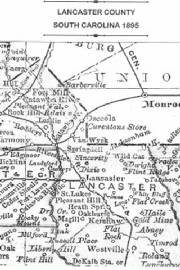 Lancaster Tank and Liberty Hill
Around 1897, Henry (Hal) and Amelia settled in Tank, a small community NE of Liberty Hill and SW of Lancaster. All but the youngest William Ragsdale Perry were born here. Around 1916, using timber from the land, Hal completed a new house on the Belltown Road, outside of Lancaster, where the family resettled.
LANCASTER, SOUTH CAROLINA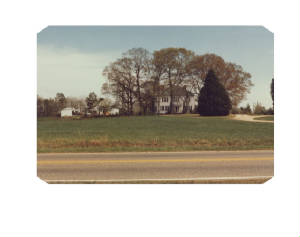 THE BELLTOWN HOMEPLACE
1929 H.B. Perry died. Eventually the property was repossessed by the Land Bank.
1932 Bought by Roddy Bell